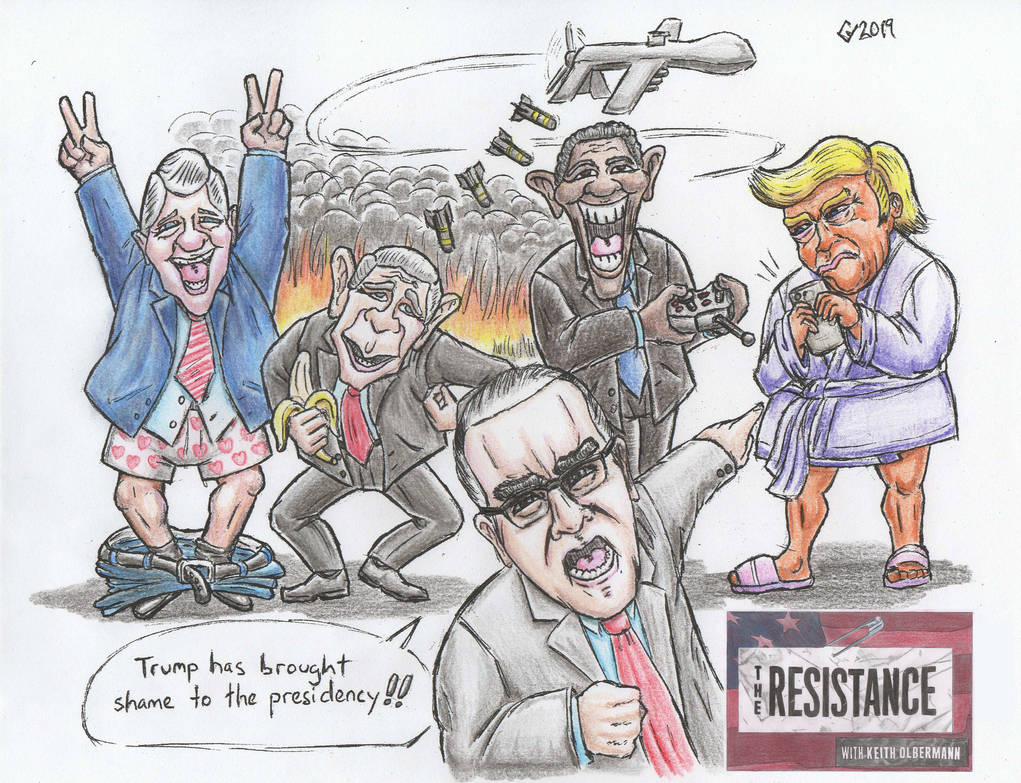 Inspired by this piece by political cartoonist Terrence Nowicki Jr.
I wanted to show a progression of US presidents leading up to Trump, but didn't want to go as far back in time as the original cartoon. It should be noted that despite the pro-Obama sentiment, he soon became harshly critical of Obama for failing to live up to his promises. It took me longer than that to be willing to criticize Obama to the same extent.
I'm ashamed I used to follow Keith Olbermann, but that was before he went completely insane with Trump conspiracy theories. There's a reason this phenomenon is called Trump Derangement Syndrome. A lot of Trump's detractors focus on the superficial things, like the mean tweets and lack of decorum, and ignore the actual policy substance. A Trump supporter said it best when he told a friend of mine, you won't even notice the difference when Trump takes over for Obama. Turns out he was right, but perhaps not for the reasons he assumed.